3 Steps to Quality Building Construction and Renovation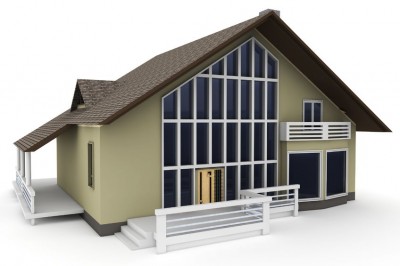 You can ask us to perform any or all of the important architectural work described below. We encourage you to call us with any questions you have on the process.
Step 1: What Works and How Will it Look
Planning/Pre-Design
We'll perform or assist with feasibility studies, facilities planning, site analysis, budgeting, and environmental impact analysis. You'll know up front if your project will work, the problems you may encounter, or if your financing is in line with current construction costs.
Design
Schematic Design
This is where the project starts to take shape. It's where we flesh out your ideas and see how they fit together. At this stage, we'll review and evaluate your program and budget requirements. We'll discuss with you alternative approaches to the design and construction of the project.We then produce conceptual design documents for your approval. Conceptual design documents may include:

Preliminary sketches.
Small-scale schematic plans, elevations, sections, and diagrams.
Other graphic and written documents that illustrate the general scope, scale, and relationship of the project components.

Design Development
This follows your approval of the Schematic Design. The emphasis shifts from general relationships and functions to issues of constructability and integration of systems and components. Aesthetics moves from massing and arrangement to materials, surfaces, and details.Engineering services are generally brought in at this time, in a limited role.
Final Design and Construction Documents
You've approved the design development documents. Now during this phase we prepare documents to obtain bid prices. Here we produce detailed drawings, specifications, and contracts between you and the contractor.Engineering services are fully involved during this phase of design.
Step 2: Getting the Best Price
Bidding
We'll solicit construction bids by either advertisement or invitation. Or we'll invite contractors to negotiate with you to provide construction pricing. We may issue addenda as needed to interpret, clarify, modify, add to, or delete information from the construction documents.
We also make recommendations to you regarding the final bid selection. We'll help you decide upon a contractor, however, some forms of financial funding require the owner to accept the lowest, most responsible bidder. Our experience has been that the middle bid is generally the best bid to accept.
Step 3: We Start Building
Construction
The construction phase begins after we execute the agreement between you and the contractor. During this phase, we make field visits to ensure the work by the contractor is in accordance to the construction documents. We hold meetings, review submittals of materials used in the work, and review the contractor's applications for payment. At the end, we issue certificates regarding substantial completion and final completion of the work.
Call us at 315.737.4416 for an appointment or complete our contact form. We'll talk about your project and answer any questions you have. Our first interview is free…we look forward to speaking with you.